The Hottest MILF Phone Sex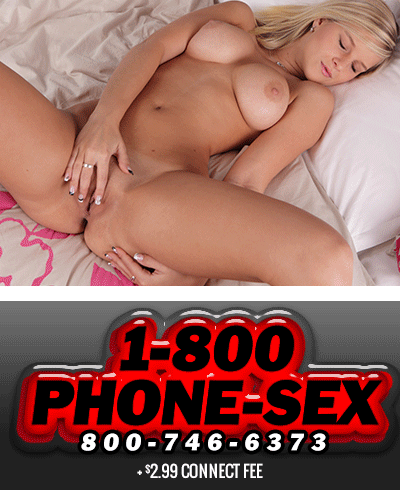 Here at 1-800-Phonesex we have hundreds of hot MILFs waiting to take your call, from single MILFs to married bored-at-home moms starved of attention. There is nothing worse than being bored and lonely at home, especially when you are a gorgeous MILF in need of some attention and serious personal pleasure.
Our MILFs are 100% real moms waiting at home for your call, ranging from young and sumptuous MILFs to filthy and mature ladies aged 55+. Why not sneak in a quick call now, whilst her kids are in bed or at soccer practice? Your first 5 minutes are free if you need just a quick fix!
What is MILF Phone Sex?
We all know what phone sex is by now, right? For those that don't, where have you been!? This phenomenon and industry that has been around for decades now enables two people to connect from anywhere in the country, or better yet, within the locality. This can be used to find and nurture a meaningful relationship but is more commonly used to find a filthy partner in crime and live out some naughty fantasies in the comfort of the home.
In this case, the aim would be to start a flighty conversation with a sexy MILF in your local area. What better way of scratching your MILF itch than by using 1-800-Phonesex? Find MILFs in your area and begin chatting almost immediately.
What Happens on Your First Call?
Well first off, you get your first 5 minutes free here at 1-800-Phonesex, which is nice of us – we know! Secondly, the basis of your first call will be like any other call. It will generally start with an introduction (if you haven't spoken to each other already) and then a friendly and enticing conversation. After that, it's completely up to the pair of you where you take the conversation!
Why not perform a little role play or share a kinky story? When things get really heated, get really physical and simulate all the naughty MILF sexual acts you've been dreaming of. Listen to each other as you get off, totally lost in the story and environment you create in your conversation! Does that sound like it floats your boat better than a buoyant pair of fake MILF titties? You bet your bottom dollar it does! Our MILFs have it all and they cannot wait to share it all with you!
Top 5 Reasons to Choose a MILF Phone Sex Line
- Genuine MILF callers ready to flirt and tease 24/7
- Live out your wildest MILF driven dreams in real life
- It's safe, secure and comfortable at all times
- Talk to as many MILFs in your locality as you please
- You choose when and how you want to play
MILF Phone Sex: Better than Porn!
Almost every man (and even a lot of women out there) has had at least one MILF driven fantasy in their life. This is especially true for younger men who dream of feeling the sweet, sumptuous and expert touch of an experienced big-breasted mom. A common way to satisfy this urge to have sex with a MILF is to watch online porn – but porn is for losers! Why play with yourself when you can let someone else in on the action, with absolutely no risk to your personal security or comfort!?
Phone sex is so much more fun and exciting and a lot more convenient too! The MILFs here at 1-800-Phonesex will blow your mind and leave you looking forward to your next call every single time! Live out all your wildest and hottest MILF girl fantasies right here at 1-800-Phonesex.
Top 5 Tip for the Best Phone Sex Enjoyment
- Chill out, don't be tense and open your mind
- Don't be rude or vulgar – these are mothers you're talking to!
- Don't play a character, unless it's part of a role play
- Be confident and friendly
- Always make sure you are comfortable and having fun
Call Today – MILFs are Waiting for You!
What are you waiting for? All the action is going on without you! You have nothing to lose aside from 5 minutes of your time, and we are sure you'll be spending a lot more time than that here once you start your first call! After the first five minutes of every call it is just $0.89 per minute.
Call 1-800-746-6373 to find a local MILF begging for your attention right now!